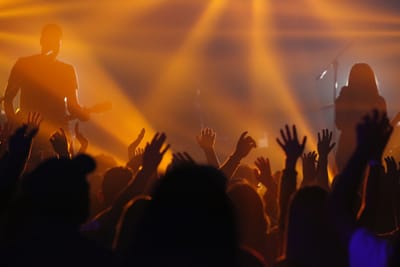 Are you an Indie Music Artist in the Tri-State area looking for a good music video at a fair and reasonable rate? Well,
"D and M Music Videos"
may be just what you are looking for!
We shoot simply, via I-Phone camera and produce and edit through I-Movie, Canva and Keynote; all with the intention of having the best quality at the lowest possible price for our clients.
We also direct, script, location-scout, hair and makeup, YouTube link and advise, with over thirty-years experience in the entertainment industry and with both English and Spanish translations.
Tri-State daytime and outdoor shoot locations only at this time and NYC locations preferred, in order to keep your costs down.
Our rates are negotiable depending on your needs and our work speaks for itself.
To see examples of the potential possibilities of our collaboration, just scroll down to the videos that have been directed and produced by
D and M Music Videos,
along with videos solo-directed by Dan McCormick; all that have been viewed in over 20 countries and entertained thousands of music lovers!
Thanks and keep on rockin'!
D and M
Dan McCormick
Dan wrote, composed and executive-produced all three of his CD's; "Broadway Lights," "Edge of America Bound" and "8-4-U;" that can be found on iTunes, Amazon, Spotify and all major music distributing sites. He is a member of ASCAP, SAG-AFTRA, Actors Equity and is a Grammy Award Entry Ballot singer-songwriter. He has produced, directed and co-directed numerous music videos that can be seen on YouTube and have been viewed around the globe. Dan is also the book, music and lyric writer for the new rock musical "Broadway Lights." - Broadway Lights-Website - https://broadwaylightsthem.wixsite.com/home - And he is also an Off-Broadway and Internationally acclaimed playwright with his play "The Violin," that was produced at 59E59 in NYC and is currently running at The Ungelt Theatre in Prague. Dan is represented by the Robert A. Freedman Dramatic Agency in NYC and has worked with numerous major award-winning actors, producers, writers and directors on both coasts.
Marcos Leon
Originally from Ecuador, Marcos has a varied background in the arts, including as a hair-stylist, make-up artist and photographer, as well as percussion-performer and backing-vocalist on Dan's CD "8-4-U." He is the Co-Director and Producer of all of Dan's music videos for "8-4-U" and has an exceptional eye for cinematic-detail when shooting. His interests also include the culinary world, as a service-assistant at the Hudson Yards Grill in NYC and as a personal trainer, nutrition advisor and sales rep for an organic tea company based in Los Angeles.